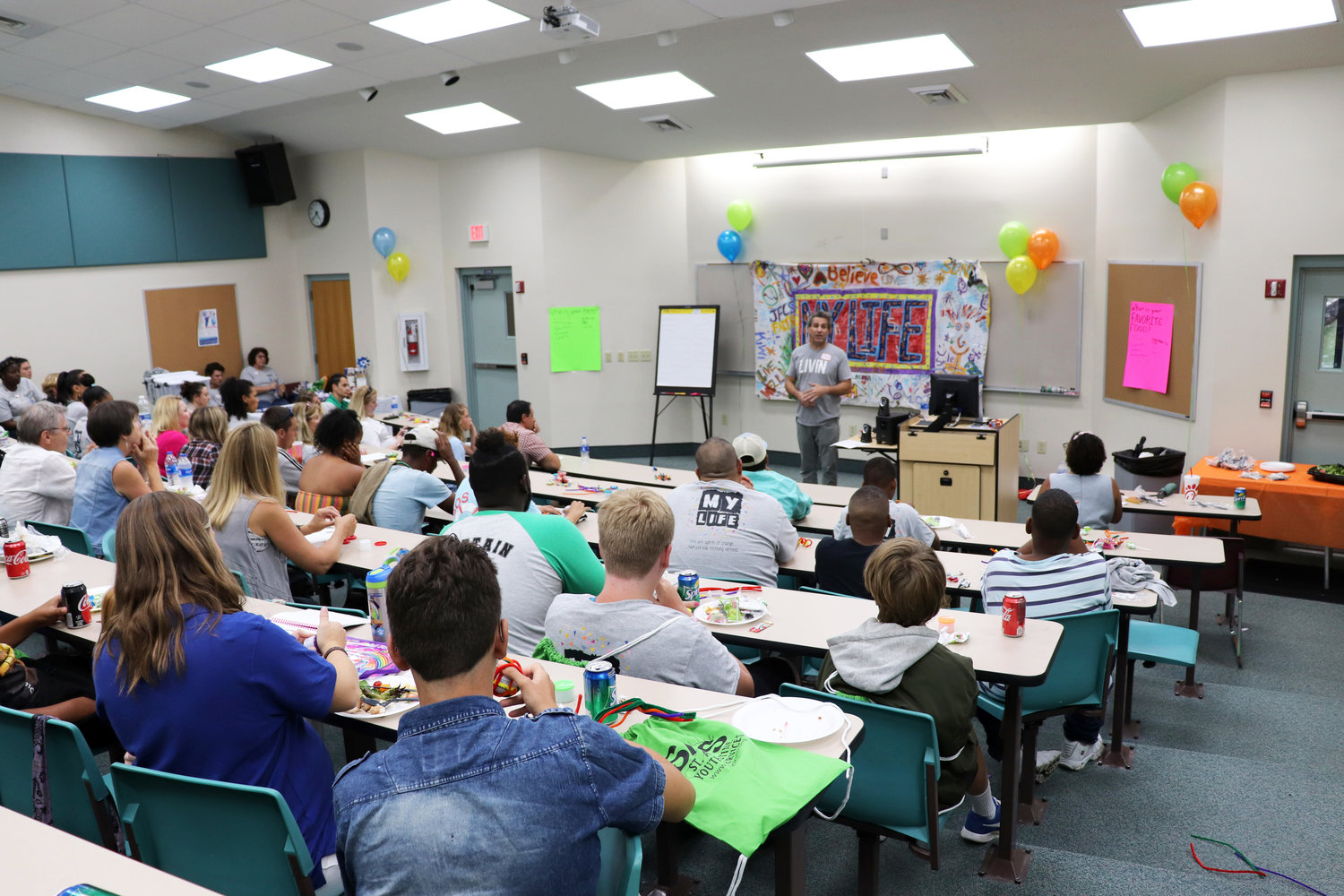 Transitional Life Coaches (TLC)
Our Transitional Life Coaches (TLC) program supports youth, ages 16-21, who are nearing adulthood with little system of support, a history of behavioral health issues, and who have not been successful with traditional services.
Tapping into St. Johns, Volusia, Flagler, and Putnam county community services, TLCs help youth overcome and manage life challenges including: housing, educational needs, employment, and medical and behavioral health concerns.
WE INCREASE ACCESS TO:
Housing

Mental health services (counseling, psychiatric, and medication management)

High school diploma/GED

Employment, vocational training or higher education

Primary care physicians
WE DECREASE ACCESS TO:
Substance abuse

Homelessness

Involvement with law enforcement

Incidents of Baker Acts, and/or Crisis Stabliziation Services
CONTACT:
Fred Baker
Coaches Supervisor
FredB@sayskids.org
MY LIFE Comes to Circuit 7
In partnership with the System of Care and Magellan Health, SAYS TLC's are bringing MY LIFE to St. Johns, Volusia, Flagler & Putnam counties. Check out our recap of the St. Johns kickoff event.
ADMISSION CRITERIA
16-21 Years of age

Residing in Putnam, St. Johns, Flagler, or Volusia county

Has a mental health diagnosis as defined by the DSM-V or demonstrating behaviors that rise to the level of a DSM-V diagnosis

Lack of supports that could lead to homelessness, unemployment, school disruption, or hospitalization

Involved in Extended Foster Care/Independent Living Services but additional supports are warranted

Teen parent with little to no support

Department of Juvenile Justice: Direct Release into the community with a mental health diagnosis

Stepping down from a higher level of care: Group Home, BHOS, or SIPP (Within 6 months prior to turning 18)
Please send referral forms to Heather Price